Umbrella Academy : Elliot Page joue désormais Viktor Hargreeves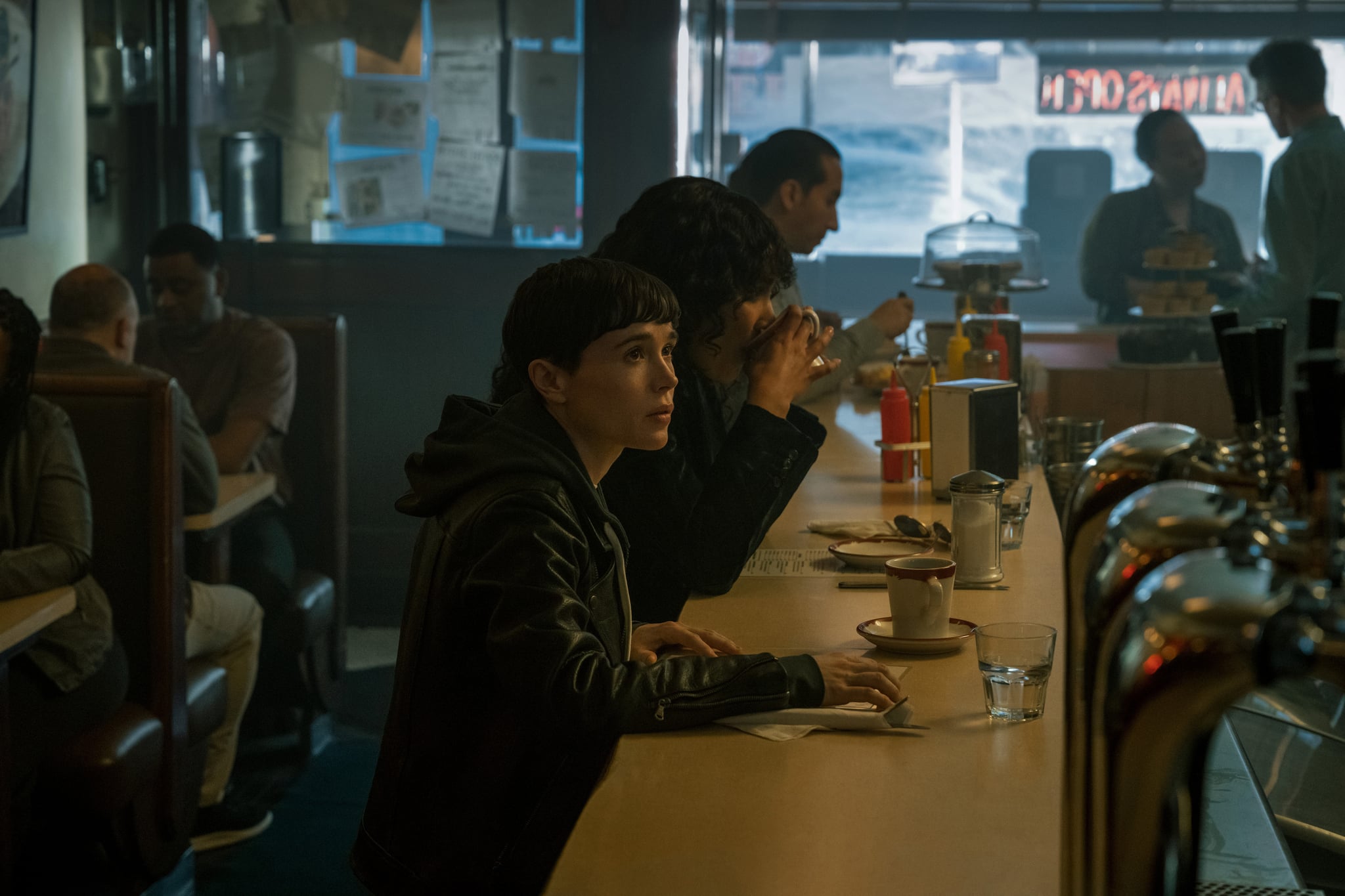 Elliot Page a partagé des nouvelles importantes sur son personnage dans la troisième saison à venir de The Umbrella Academy le 29 mars. derrière "Umbrella Academy" a intégré les nouvelles dans le spectacle pour le personnage de Page.
"Rencontrez Viktor Hargreeves", a écrit Page sur Instagram, aux côtés d'une photo de Umbrella Academy de Viktor et de sa sœur Allison Hargreeves (Emmy Raver-Lampman) assis au bar dans un restaurant. Netflix a confirmé à The AV Club que Viktor apparaîtra transgenre dans la troisième saison de l'émission, mais n'a partagé aucun détail sur la façon dont le changement sera écrit dans l'émission.
Le 1er juin, l'écrivain Thomas Page McBee a expliqué à Esquire comment lui et Steve Blackman, le showrunner de la Umbrella Academy, avaient intégré ce scénario dans la troisième saison de la série. Selon McBee, Blackman était "passionné" par l'inclusion de la transition de Page dans la série, mais lorsqu'il a fait son annonce, ils devaient commencer la production dans deux semaines et les scripts étaient déjà terminés. Ils avaient de sérieuses contraintes de temps à gérer.
"Parce qu'Elliot est revenu sur les écrans dans un rôle établi et avec un arc de personnage entièrement étoffé qui recoupait tous les aspects de la série, son histoire exigeait que sa transité existe en tant que texture plutôt qu'en tant que trait de caractère déterminant", a déclaré McBee. L'autre problème était que la saison 3 commence immédiatement après la fin de la saison 2 : "Son devenir devrait se produire dans les premiers épisodes et sans la prise de main généralement destinée au public cisgenre."
En fin de compte, cependant, cela a conduit à une intrigue plus riche. "Dans cette histoire, être trans est un contexte, une focalisation, un affinement de la perspective qui ne fera qu'approfondir le lien que des millions de téléspectateurs ont déjà avec Viktor et sa famille", a déclaré McBee.
La troisième saison présentera également une toute nouvelle distribution de personnages, présentée sous le nom de Sparrow Academy. La fin de la saison 2 a fait de Sparrow Academy le rival d'Umbrella Academy, il sera donc intéressant de voir comment tout cela se déroulera.
Umbrella Academy La saison 3 sera diffusée le 22 juin sur Netflix.