L'école du bien et du mal : bande-annonce, casting, date de sortie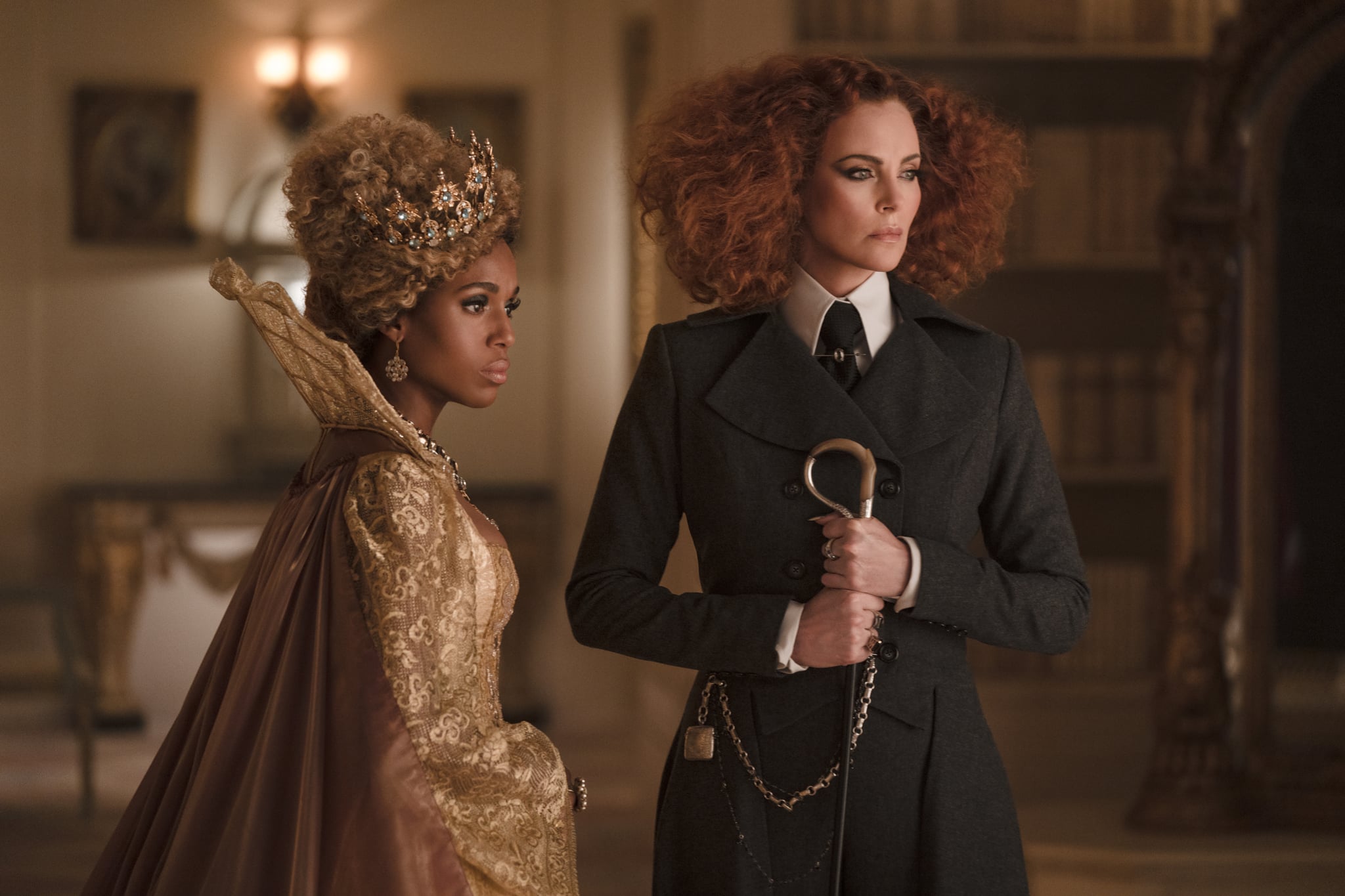 Netflix libère un monde de magie pour un nouveau fantasme de conte de fées en direction des streamers. Le deuxième jour de la deuxième célébration annuelle de la Geeked Week a révélé le premier aperçu de The School For Good and Evil, une adaptation cinématographique – inspirée de l'hexalogie de livres YA de Soman Chainani – mettant en vedette Kerry Washington et Charlize Theron.
Nous savons peut-être comment se termine chaque grande fable, mais où commencent-elles vraiment ? L'école du bien et du mal de Netflix a la réponse à cette question alors que les inadaptés / meilleurs amis Sophie (Sophia Anne Caruso) et Agatha (Sofia Wylie) sont entraînés dans leur propre conte de fées.
Alors que le personnage de Caruso rêve d'échanger sa vie de village ordinaire pour rejoindre Blanche-Neige et Cendrillon, Wylie espère que sa personnalité féroce l'aidera à devenir la méchante sorcière qu'elle est censée être. La première bande-annonce du film, qui a fait ses débuts le 7 juin, annonçait que les deux fréquenteraient leurs écoles enchantées respectives pour devenir de jeunes héros et méchants qui maintiendraient l'équilibre entre le bien et le mal. Cependant, le synopsis de Netflix révèle qu'il y a eu une terrible confusion entre les deux amis.
Agatha est placée dans l'école du professeur Dovey (Washington) tandis que Sophie se retrouve dans l'institution diabolique de Lady Lesso (Theron) à la langue acérée, ce qui les met toutes les deux sur la mauvaise voie. Selon le maître d'école (joué par Laurence Fishburne), seul le premier baiser d'un véritable amour peut changer les règles et éclairer les filles. Mais une sombre silhouette liée au passé de Sophie menace sa seule chance de survivre à son conte de fées tordu.
Aussi mouvementé que puisse paraître le film, il est difficile de croire que Netflix n'en a pas fait une série à la place. Lisez la suite pour découvrir tout ce que nous savons sur The School For Good and Evil jusqu'à présent, y compris le casting, la date de sortie et la bande-annonce.
Scénario "L'école du bien et du mal".
Basé sur la série de livres à succès de Chainani du même nom, la logline de The School For Good and Evil décrit le film comme suit : « Sophie et Agatha se retrouvent de part et d'autre d'un conte de fées moderne lorsqu'elles sont emportées dans une école enchantée où les jeunes héros… et les méchants sont formés pour maintenir l'équilibre entre le bien et le mal."
Le casting de "L'école du bien et du mal"
Kerry Washington et Charlize Theron dirigent le casting enchanteur du prochain film fantastique. Les autres stars incluent Laurence Fishburne, Michelle Yeoh, Sophia Anne Caruso, Sofia Wylie, Kit Young, Jamie Flatters, Earl Cave, Demi Isaac Oviawe, Freya Parks, Kaitlyn Akinpelumi, Holly Sturton, Emma Lau, Briony Scarlett et Alex Cubb.
Date de sortie de L'école du bien et du mal.
Netflix n'a pas fixé de date de première pour le film, mais le streamer a confirmé qu'il devrait sortir en septembre.
Bande-annonce "L'école du bien et du mal"